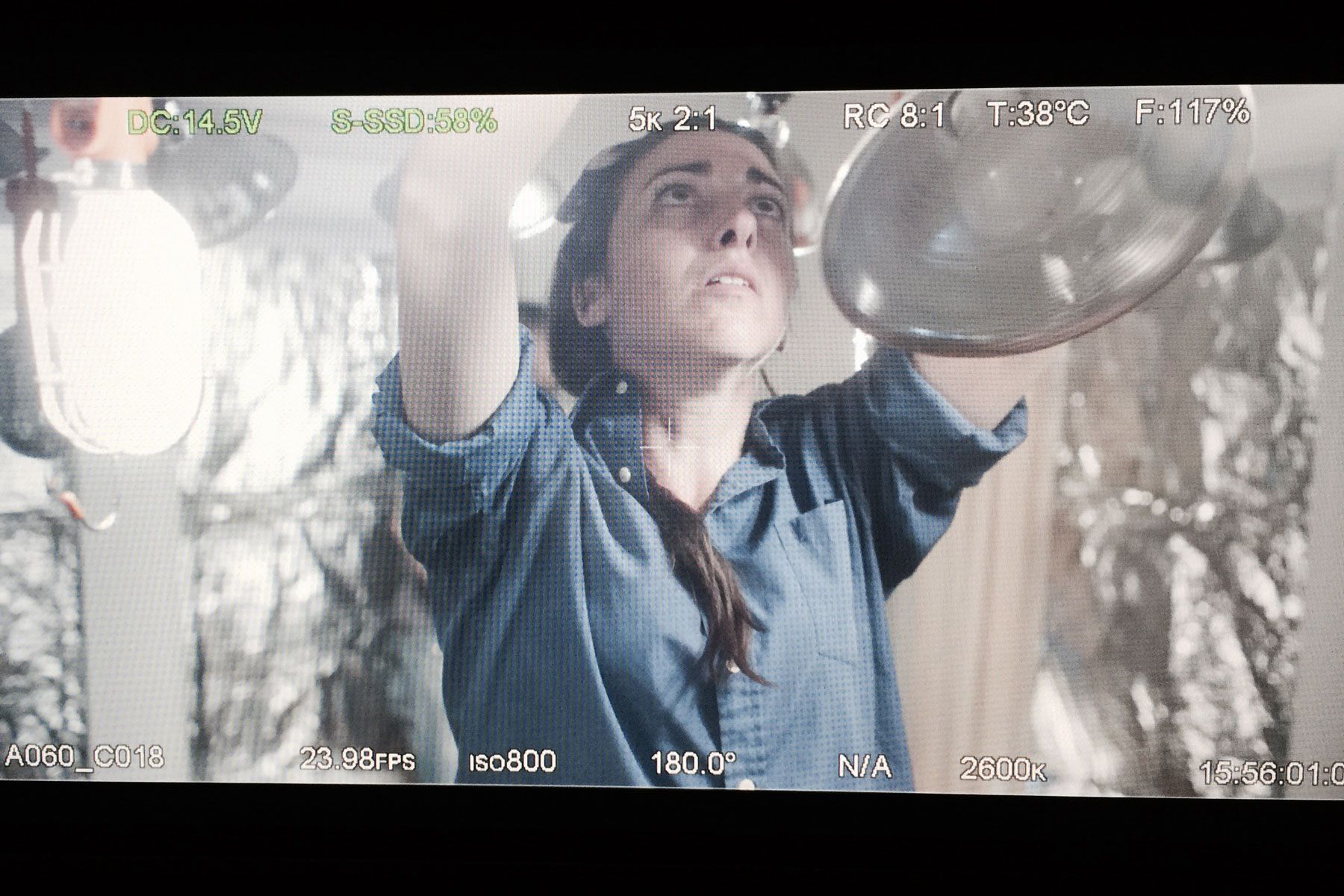 ABOUT
Dominique Martinez's most recent episodic work can be seen on Apple TV, Disney+, and Netflix. She shot the pilot for the highly stylistic Disney+ series EARTH TO NED, an alien/puppet talk show from the creative minds of the Henson Company and Disney. The Los Angeles Times placed NED on its top ten list of TV in 2020. This past year, she brought the award-winning book series SLUMBERKINS to visual life for Apple TV, merging a vibrant live-action-world with animation, all into a singular look. Most recently she shot the second season of Netflix's Emmy-nominated series WAFFLES AND MOCHI, produced and starring Michelle Obama.
Her feature work spans existential horror, family dramas, and the recent award-winning 2022 documentary, A FIRE WITHIN, about three Ethiopian women who flee barbaric abuse in their homeland only to discover that one of them is now working alongside the very torturer in America.
Her diversity and flexibility behind the camera has brought her to shoot stills for National Geographic in Mongolia, commercials, music videos and promotional pieces with the likes of Miley Cyrus, Jennifer Lopez, and Kermit the Frog.
She was part of FOX's DP Lab inaugural class of eight up-and-coming female cinematographers and is a graduate of AFI with an MFA in Cinematography.
Dominique was born and raised in the Little Havana neighborhood of Miami, Florida. On the day of her birth her parents attended a Halloween party dressed as sumo wrestlers. Despite the fact her mother's water had broken earlier in the day, her mother insisted on going to the party, having spent so much time working on the costumes (granted her mother's costume was aided by a 9 month baby belly). Her parents arrived at the All Hallow's Eve party, showed off their costumes, and then left for the hospital. A few hours later, Dominique was born, welcomed into the world by ghosts, frankensteins, and witches. This might have influenced how Dominique saw and continues to see the world, through the lens of a unique birth and total acceptance of collaborative teams from all walks and spooks of life. It is where her story began.
Other facts:
-Proud Local 600 Cinematographer
-Loves to travel and can work in the US and in Europe since she is a dual citizen!
-Lives in Glendale, CA with her husband and 2 babies :)
-Speaks English, Spanish and *acceptable* French.